A five-star luxury hotel in Dornoch will offer a true taste of the Highlands when its new Mara restaurant opens later this month.
A range of fine dishes created from sustainable products within a 20 to 80 km radius of the restaurant is the philosophy behind Mara which will welcome its first guests through its doors in about two weeks.
The country's northernmost luxury destination, Links House at Royal Dornoch's new dining concept is designed to celebrate the best of the Scottish pantry, including waters, fields and forests.
Following Scottish government guidelines due to the coronavirus pandemic, 'A Flavor of Mara' will launch on April 26 with a limited supply, followed by the inauguration on May 17 when new restrictions are lifted.
Michelin-starred kitchens
The kitchens at Links House will be headed by Executive Chef James McDonald, who brings more than 20 years of experience to the role.
With time spent in the Michelin-starred kitchens of Gordon Ramsay and Bjorn van der Horst, as well as periods spent cooking in the Middle East, McDonald's has designed a menu that celebrates the region.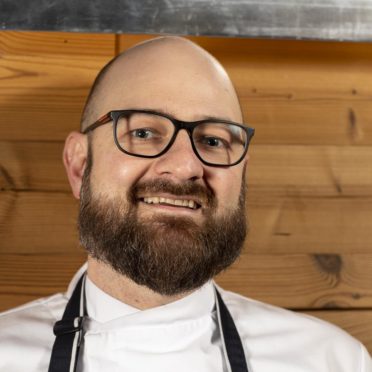 "It's been a long wait and we're really excited, we just can't wait until April 26 actually," James said.
"We've got everything in place, we have all of our menus ready – tasting menus, a la carte, share menus, it's going to be a fun year this year for both parties.
"We have Mara at Links House and The Courtroom in Dornoch's main plaza, so we're really looking forward to opening up, bringing the audience back and bringing the community together.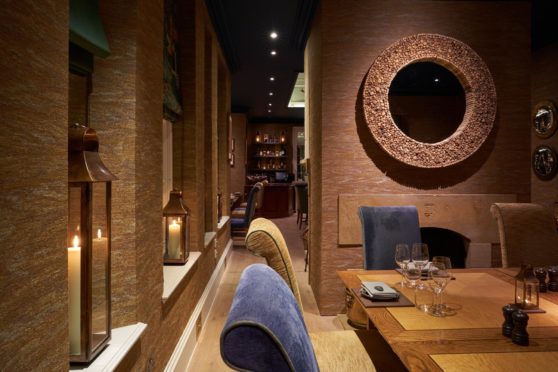 "Golf stimulates the economy across Dornoch, but the beaches are beautiful here and the scenery is incredible. It's really scenic and that's why people come to Dornoch.
Translated as 'sea' in Scottish Gaelic, Mara seeks to offer diners an authentic Highland experience through a menu driven by enduring values ​​and filled with local and seasonal produce.
Tasting experience
Highlights from the menu include a roasted Ardgay saddle of venison and a slow-cooked Highland Wagyu feather blade as well as a selection of fine Highland cheeses.
And diners wishing to enjoy the restaurant's seven-course tasting experience will have a donation made in their name to Glen Affric's Trees for Life project.
James continued, "The design ethic of Mara is to use products within a 20 to 50 mile radius.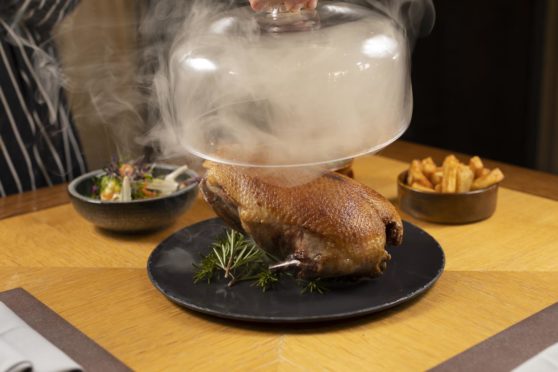 "Bonnar Bridge is where we get our game from, Golspie is where our butcher is. They are all within 15-20 miles of our restaurant. We are installing polytunnels on the land of our owner Todd Warnock so that we can be self-sufficient by having our own vegetables and growing our own vegetables.
Some of these products come from local producers who James says produce incredibly tasty vegetables.
"The potatoes and neeps we get from the locals are great and we use products from people in the community who want to sell us.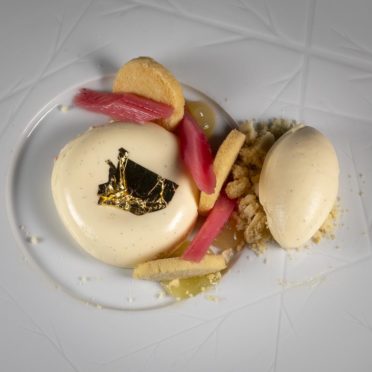 Heart and soul
"We have people who want to sell us mushrooms during the foraging season. It's amazing, it's like every chef's dream.
"I cut my teeth in London and we all talk about local seasonality, but here we put all our heart and soul into Mara. It's all about good local products.
"When you drive from Golspie to Dornoch you pass a lady who gives us the duck eggs for breakfast. You are literally driving on the A9 and saying to yourself, "We buy from you, we buy from you, we buy from you!"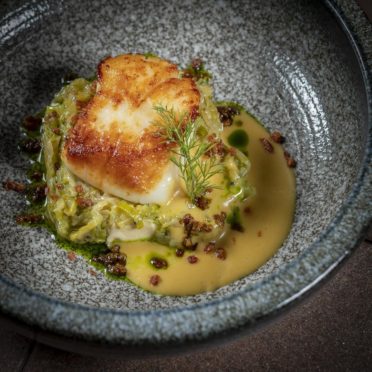 Food and Beverage Manager Duncan Walker says providing the best service and the best food is what makes a talented team.
"As much as possible, we try to be as self-sufficient as possible. The philosophy of what we do here is that we want to deliver the best that we can.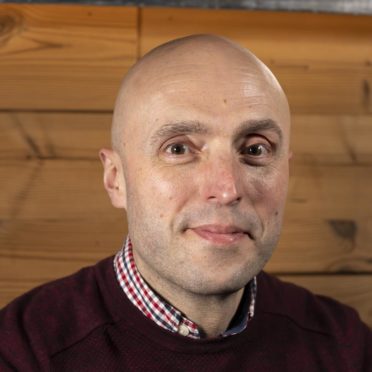 "James and I have our skills and we want to be at the top of our game. Because of where we are, we're not looking after a specific group of people, we're just trying to do our best – and feed people! "
Showstoppers
For dining at the Mara, an à la carte menu will also be offered, along with tasting flights, assorted wines, cocktails and soft drinks.
For those who wish to enjoy a more hands-on approach to fine dining, Mara will also serve a stunning sharing menu that includes whole Portmahomack lobsters, Orkney scallop platters, Maorach Beag oysters, and even two Highland prime ribs.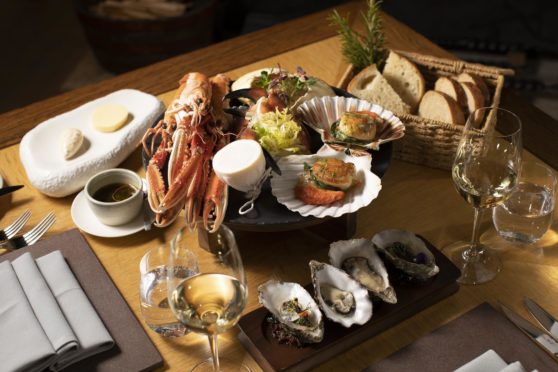 James said: "The range of menus we're going to have is going to really push the team and it's going to be pretty heavy for a small restaurant. For dinner, for example, we have a five-course à la carte tasting menu, a seven-course tasting menu, and a share menu.
"But before you have all that, you have our canapes and we sit you down around an aperitif.
"We will also be offering afternoon tea between Wednesday and Saturday which is nice and comfortable – bone china, Victorian plates, Georgian plates. We'll make all of our homemade pastries, delicious sandwiches, little sausage rolls, the things people want to eat for afternoon tea.
"We will also be offering a Mara brunch. We haven't come up with a name for it yet, but it will be lunch on the first Sunday of each month starting with a sharing style starter where a lot of things come out and you take your pick and then choose your main course over the course. and the cart will come out with the dessert. It will be a lot of fun. "
Great cooks
Flying the flag of food in the north of Scotland is everyone's goal at Mara as they prepare to reveal their art to the public. Dishes will include items grown on site and picked nearby.
"We want to try to be a Highland flagship. We have invested in great chefs, as well as a great venue, "said James.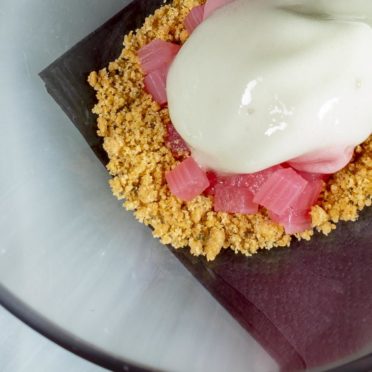 "What Duncan brings to the team in front of the house is amazing and we are following him with the food. It's going to be a very good year.
"We did a tasting for a very high end client and I needed wild garlic so Duncan picked it for me when he went for a run in the morning," James said with a laugh.
An expanding offer
The addition of Mara to Links House, originally the rectory of the Free Church of Scotland, allows the team to further expand the culinary offerings of the boutique hotel, which currently operates The Courtroom in the center of Dornoch.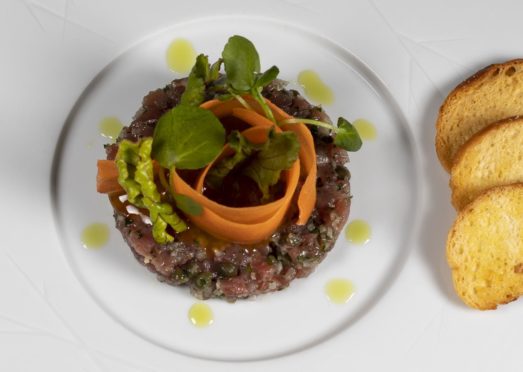 Duncan added, "Links House has been running for seven or eight years and last year was going to be the launch of Mara, but it was postponed and we decided to launch Mara when it was good to go. "
Unforgettable experience
In addition to the catering offer, the reception has a key role to play in making people's experience unforgettable, with the possibility of tasting good wines along the way.
"We are the face of the kitchen in so many ways," Duncan continued. "We're pretty lucky here, we're not seasonal staff. We work with the same restaurant manager who has been here for four years now.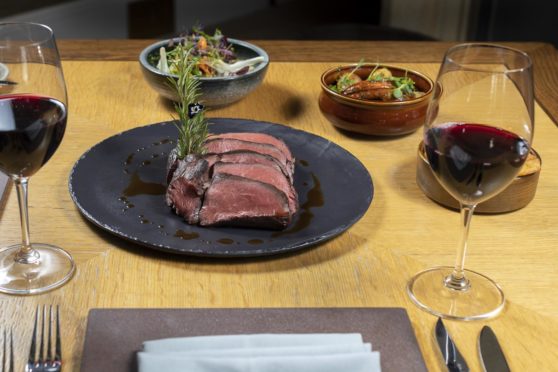 "The tasting menu will be an opportunity to show off some of the more unusual wines I've tried over the years that wouldn't necessarily sell on their own.
"And where possible, we like to find a connection with the people who do. There is a Scottish master of winemaking, who makes chardonnay in Adelaide, where we can bring a Scottish connection, so we have one from Elgin in South Africa. We can't really make local wine of course, but where we can celebrate great producers, we will.
"The list is based on classics, we have a large cellar with very old wines and I also bring a little dazzle to it."
Same philosophy
As he contemplates a very busy kitchen service, James says everyone at Mara will be at their peak.
He added: "Ethics also come from above. It comes from Todd, our owner, General Manager Phil (Scott). We all speak the same language, we love our work, we love what we do and we want to serve people and do it well.
"Phil had this vision and it was from Todd and it leaked out. Everyone has the same philosophy. "
---
More food and drink news …
New owners of Udny Arms as venue see six-figure investment, former Melt owner leading food offering
"There were blocks and blocks of people lining up": Aberdeen's Bandit bakery owner during opening weekend frenzy